The 2017 Fall Coffeehouse welcomed freshman to campus after a week of events for freshman ranging from home cooked meals to game nights.
Newmanite Emily Wren shares, "We had a band named Khan Queso, the Newman Choir, Amber Colvis playing french horn, Kathleen Morgan sang and played guitar, Joey Goldman played guitar, piano and sang, and Joel Wilper and Nikki Solfermoser sang and played guitar together."
The event was MC'd by Meaghan O'Connell and Ben Wolf. ​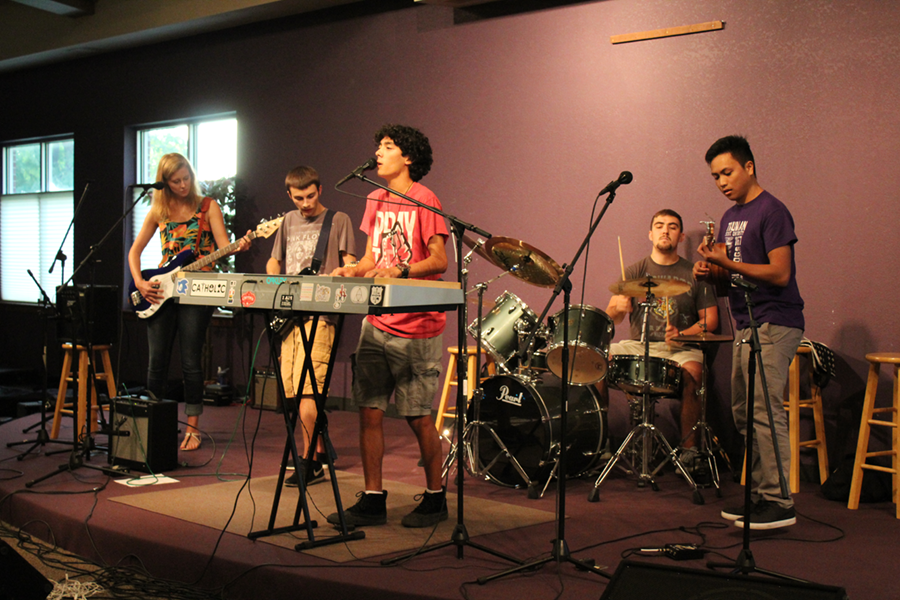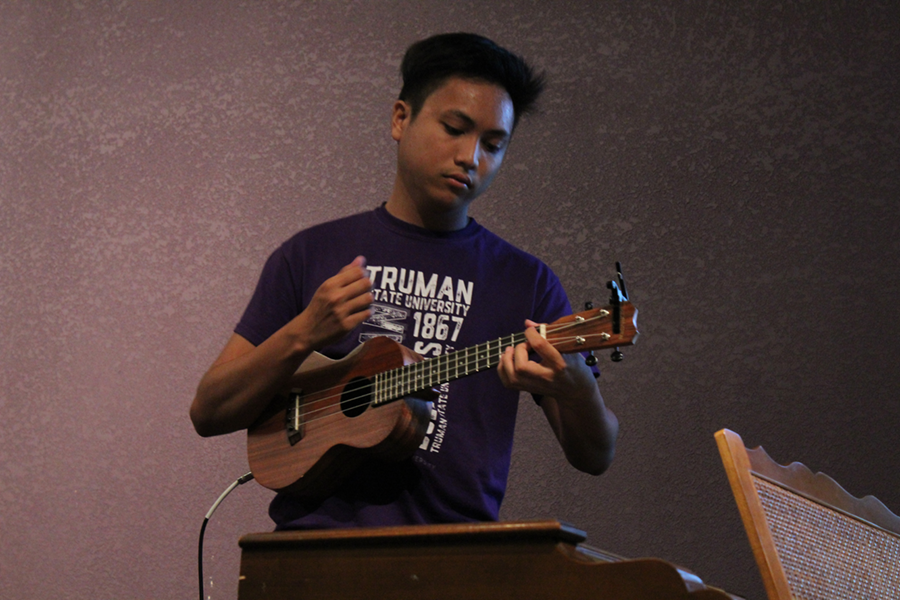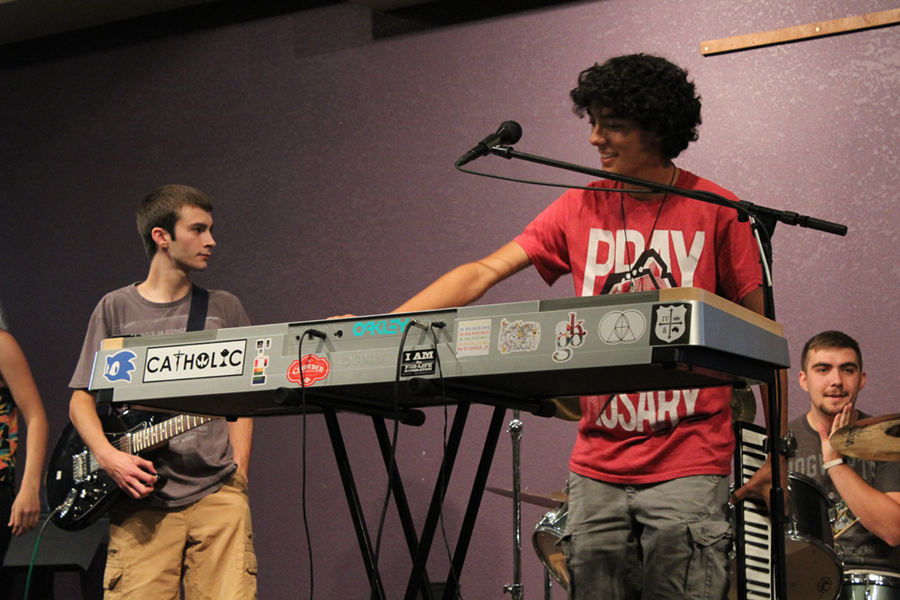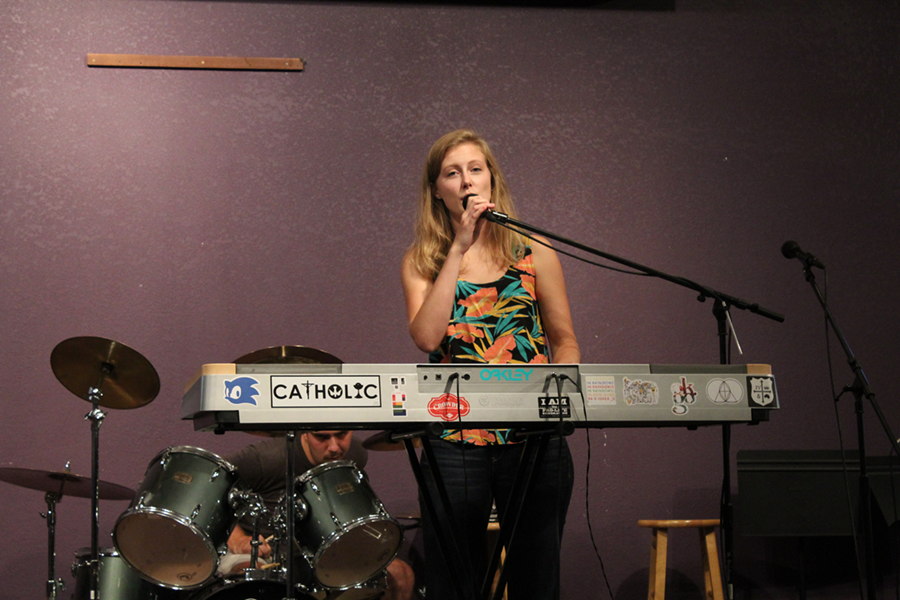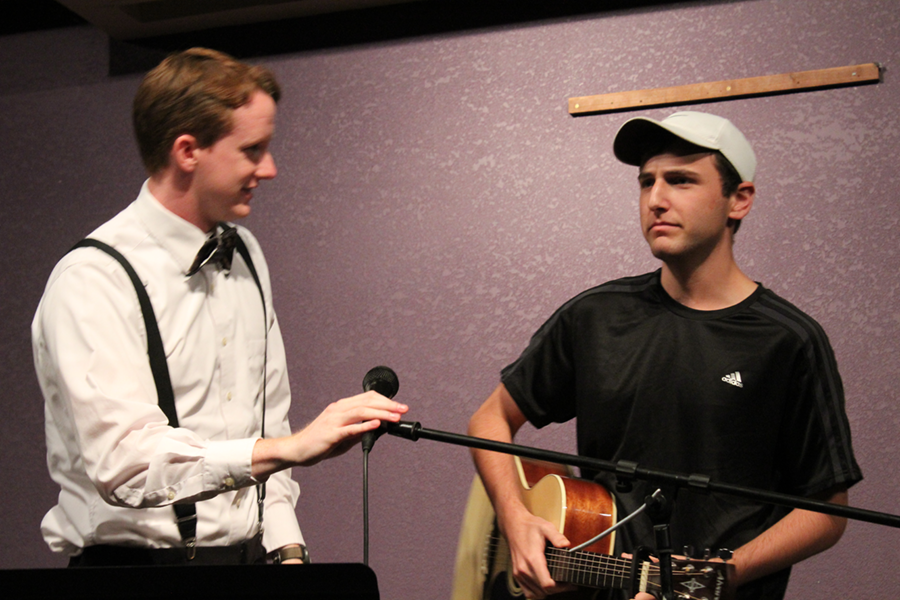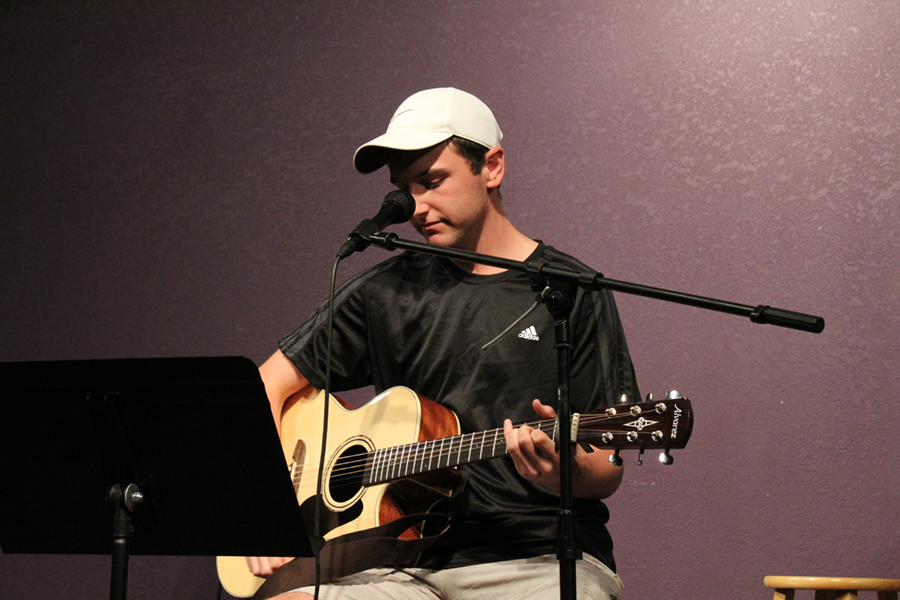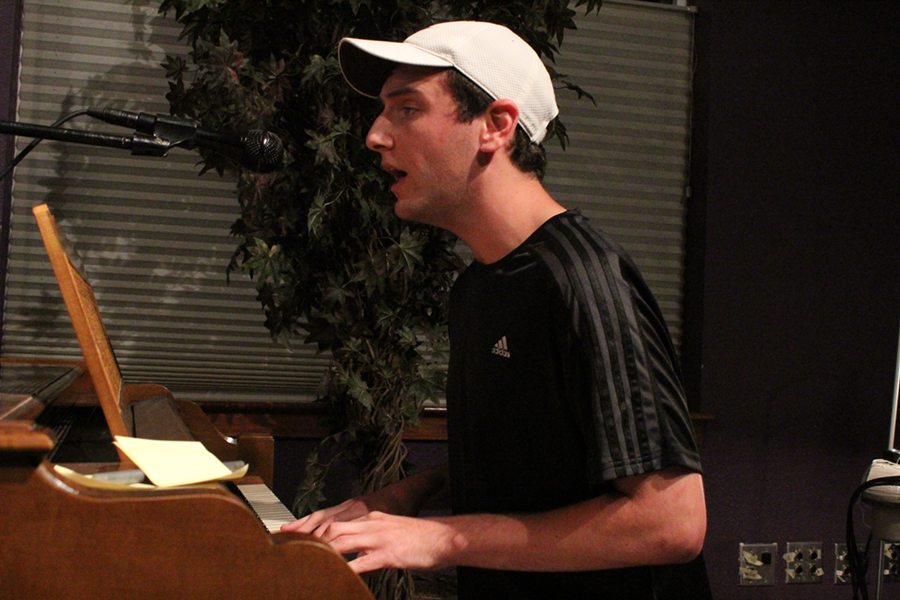 The following two tabs change content below.
Ashley Wiskirchen
Ashley Wiskirchen graduated from Truman State University in 2013, and served the Catholic Newman Center as Vice President External and Awakenings Rector, among other roles on and off the Newman Council. She now lives in Columbia, MO with her husband, Kevyn, and daughter, Cecelia. She is the founder of Wisk Creative Services LLC, a communications, marketing & design company.
Latest posts by Ashley Wiskirchen (see all)