Bible studies invite our community to share their faith in small-groups, growing closer to each other and Christ through Holy Scripture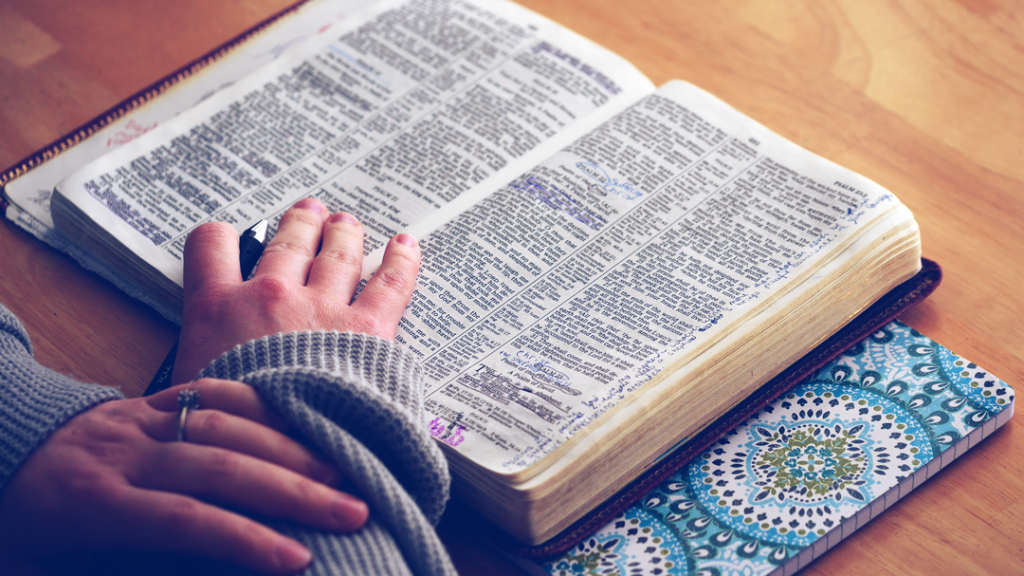 FOCUS Bible Studies come to the Catholic Newman Center
At our center, small-group faith sharing has taken root in the form of FOCUS Bible Studies. FOCUS, Fellowship of Catholic University Students, is a campus outreach program that "pursues college students with intentionality and love. FOCUS invites them into a growing relationship with Jesus and the Catholic faith, inspiring and equipping them for a lifetime of Christ-centered evangelization, discipleship and friendships in which they lead others to do the same. FOCUS encourages young people to pursue truth and meaning in their lives, to invest in relationships with Jesus Christ and their fellow students." For more information on the organization as a whole you can go on their website.
FOCUS has been at Truman Newman for over a year now.  Within that year, students lives have been transformed and have been led into a deeper relationship with Christ and His Church. FOCUS Bible Studies meet once a week with a group of 4-5 men or women. In your time together you discuss scripture and the importance it has in our lives, especially as catholic college students.
"When I signed up for a FOCUS Bible Study my freshman year, I was anxious and unsure of what to expect. I wasn't used to sharing my faith with others and had never been in a formal bible study group before, but getting involved with FOCUS ended up being one of the best decisions I've made during my college career. Through it, I've met through my weekly bible study have become some of my best friends. We laugh with each other (sometimes at each other), make lasting memories, and encourage each other as we study scripture. Taking on the challenges of college can be hard sometimes, which is why I am so grateful to have found a support network at Newman and the opportunity to constantly strengthen my faith. " -Abby Schilly, Alumna
If you have any questions about FOCUS or ways to get involved you may contact the coordinator, newman.focus.liaison@gmail.com.