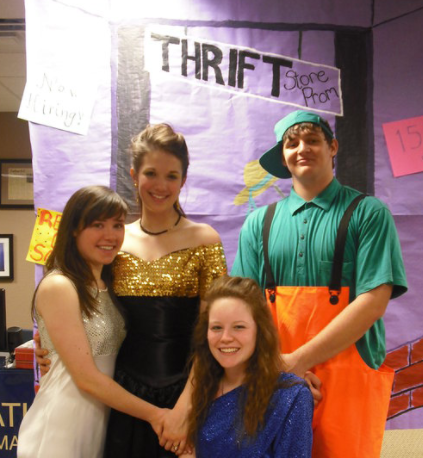 Name:
Chris Buerke
Graduation Year and Degree:
BS in Linguistics (Minor in Psychology), 2013
Current location:
St. Louis, Missouri
Hometown:
St. Louis, Missouri
What is your favorite Newman memory?
The Newman Film Festival was always great for some laughs. Loved seeing my friends embarrassing themselves on the big screen in the multi-purpose room.
Describe your Newman experience in five words or less:
A place to find answers.
I can't believe I did _____ at the Newman Center.
Spent an all-nighter playing piano, singing, praying, and sharing with two strangers…that later became some pretty solid friends.
Where do you see yourself in 10 years?
After leaving Truman, I pursued my Master's in Educational Administration, and I would love any opportunity to continue serving within the field of education. As long as I can give back to the community and provide joy to those around me, I will be happy.
How does the Newman Center impact your life today?
Newman kept me tethered to my faith during some difficult situations and throughout college. It constantly served as a place to find others that were pursuing their faith in God, hope in all things, and love within their community. Without this family, I wonder how my issues might have been faced, and what answers I might have found.
What advice would you give to current Truman students?
Understand that college is a time to be challenged. Whether you are coming from a private, Catholic high school, or a public institution, you will be surrounded by people that are vastly different from you—and are quite content pursuing their own path in life. The Newman Center will be an excellent resource to you as your confront your own beliefs, and hopefully you will come out of college with a greater conviction, a stronger faith, and some wonderful friends!
The following two tabs change content below.
Ashley Wiskirchen
Ashley Wiskirchen graduated from Truman State University in 2013, and served the Catholic Newman Center as Vice President External and Awakenings Rector, among other roles on and off the Newman Council. She now lives in Columbia, MO with her husband, Kevyn, and daughter, Cecelia. She is the founder of Wisk Creative Services LLC, a communications, marketing & design company.
Latest posts by Ashley Wiskirchen (see all)